What new condom won you over in 2019?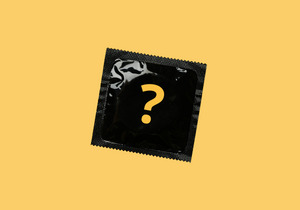 Better kidney strokes
Durex offers for sale its new range Performance Booster . With this new condom, sex is serious business and you will win. Particularly well lubricated, it contains a little touch of anesthetic gel in the tank, to boost your abilities early in the report. The anesthetic effect dissipates very quickly, to let you savor in full possession of your means.
From gluttony to bed
Durex also focuses on the funny and entertaining sides of sex. After all, it's all well and good to protect yourself, you have to have fun in bed! The famous brand has released a new condom that is already raging: the Sexy Strawberry . It fits in the right line of the Durex Chocolate, and it seems to receive the same triumphal welcome. Not only is her taste delicious, but she also has the good idea to make your device all pink. That makes sex a really fun time.
Similarly, Skyn offers with its box Unknown Pleasure (Pleasures Unknown) a great part of entertainment. Your partner is not the only one to be titillated, your curiosity is too: what will it be tonight? Textured condoms? Flavored? Will it be shivering, warming, or refreshing hoods?
Always more stimulation
Most condom manufacturers, however, have focused heavily on stimulation research. Durex, Manix and Control in particular are the three brands that made us scream in the cottages this year.
Durex's Orgasm'Intense stands well in front of his grandfathers, Pleasure Max and Orgasmic. This new condom keeps their texture, with an addition: a stimulating gel for your partner. This gel provides hot effects, cold or shuddering, to rediscover the pleasure, enjoy differently.
Manix is also strong with his new condom Excitation Max. His ribs, beads and warming gel form a team of hell.
Finally, a Spanish brand, Control, surprised you this year with his condom Spike. It has the particularity to be focused on the female pleasure, thanks to very large points in cone. Its design is very colorful, the pins are red, purple, orange, ... No doubt to make less frightening this real weapon of massive stimulation. You should know that Control is the first brand of condoms in Spain, and we are delighted that it crosses the border.
In 2019, the brands wanted to release the new condom that will mark your nights. Some have bet on your desire to make things last, others have preferred to satisfy your thirst for fun, but what appears most clearly is that the market remains focused on stimulation, to bring you enjoyment always stronger.